We've finally got the new 2017 Jaguar F-Type, but it is not Amelia who got to review it. Simone was lucky enough to review the new F-Type and she loved it. Granted it was a V6 F-Type, but the driving joy is not lacking.
2017 Jaguar F-Type Engine Specifications:
F-Type V6 Specifications
Engine Size: 3 Litre V6 Supercharged
Max. Power: 280kW
Max. Torque: 460Nm
Fuel Type: Petrol
Fuel Consumption: 8.9 L/100km
Transmission: 8 Speed Auto
F-Type V6 Specifications
Engine Size: 5 Litre V8 Supercharged
Max. Power: 404kW
Max. Torque: 516Nm
Fuel Type: Petrol
Fuel Consumption: 11.3 L/100km
Transmission: 8 Speed Auto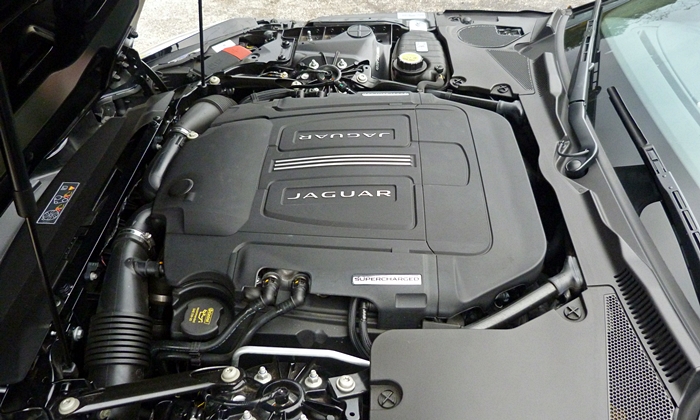 Steering loading / effort & on-centre feel
Steering tuning ensures lighter loads at parking speeds, but increases feedback at freeway speeds.
Score: 9/10
Grip on country road corners
AWD traction and superb vehicle balance
Score: 9/10
Responsiveness to steering inputs at highway speeds
Repsonsive tyres match chassis tuning
SCORE: 9/10
Ride comfort (Suburban driving)
Low profile tyres & their sidewall stiffness tuned for handling, not comfort.
Score: 5/10
Suspension float (on country roads)
When pushed at speed and in corners, the rear end of the vehicle floats up significantly (lack of rebound control) giving a feeling of instability.
Score: 7/10
Directional stability (on uneven surfaces at highway speeds)
Vehicle does not seem to maintain the desired direction which may also be due to the point above.
SCORE: 7.5/10
The F-Type comes standard with an automatic gearbox, since it is an AWD car. It is not lightning fast off the mark, but it provides great driving thrills on twisty roads with its perfectly balanced chassis, responsive and direct steering and just enough power make even professional drivers happy. A true joy to drive
Key features of the F-Type Simone reviewed:
19″ wheels
AWD
8-speed ZF gearbox
Adaptive suspension
3 modes – Rain, Ice and Snow
Limited-slip differential
Torque vectoring
Active exhaust
Bluetooth connectivity
SD card
8″ infotainment touchscreen
5″ screen in the instrument cluster
Dynamic stability control
Rain sensors
Auto-dimming mirrors
Valet mode
EBD and ABS
Reversing camera
The price tag for this particular 2017 Jaguar F-Type is at just under $230k. It is not a cheap car. However, there are so many optional features that removing them can drop the price significantly, just like adding them can drain your bank account.
However, having in mind all the driving fun, elegance, quality and stares you will get, the F-Type is by no means overpriced.
Similar category cars to the 2017 Jaguar F-Type: