Simone got her hands on a car which looks like a wonderful mix of an everyday, practical ride and a sporty machine – the 2017 Volvo V60 Polestar. For 2017 it got a new engine and some other tweaks which gave it enough competence to put a smile on everyone's face, while it being a Volvo means that it provides great build quality and reliability. But, that's all on paper. Let's see what Simone thinks in practice.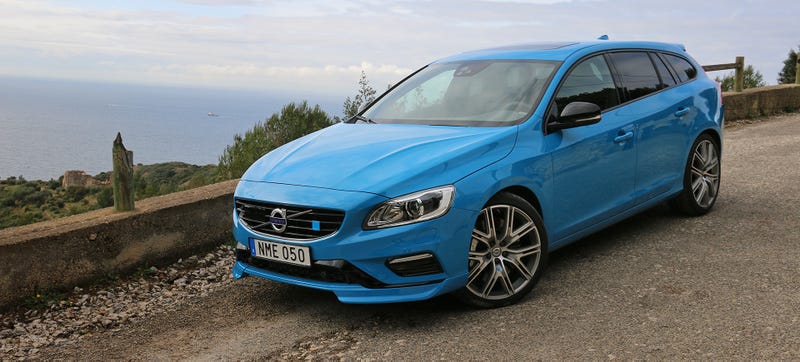 V60 Polestar Specifications
Engine Size: 2 Litre Turbo and Supercharged
Max. Power: 270kW 
Max. Torque: 470Nm 
Fuel Type: Petrol
Fuel Consumption: 8.1 L/100km
Transmission: 8 Speed Auto
Acceleration 0-100 km/h: 4.8 Secs
Having in mind that this is a Volvo and a flagship version of a model, it is bound to come with loads of comfort and safety perks, as well as a potent engine which gets dual forced induction. Inside the car you will get premium feel and practicality, along with loads of safety additions and when you press the pedal, 270 kW will provide a confident push.
Key features of the V60 Polestar Simone reviewed:
20″ wheels
Premium interior
Turbo and supercharger
AWD
Paddle shifters
Satellite navigation
Heated seats
Heated steering wheel
Active cruise control
Sensus Connect system
Harman Kardon sound system with 12 speakers
Bending lights
Contrast stitching and glowing gear lever
Emergency brake assist
Collision warning with full automatic brake
Lanne departure warning
Queue assist
Pedestrian and cyclist detection
Cross traffic alert
Blind spot monitoring
Rear parking camera
The 2017 V60 Polestar is a good sports car, but it also comes with the famed Volvo high-quality, loads of safety features and practicality of an estate. It is great for families and capable as an everyday car, but push the pedal hard and 279 kW will bring all the fun you need behind the steering wheel.