In this video, our new girl Tara reviews the 2017 Hyundai i30 Active Diesel. It is the entry level trim in a completely new version of the i30, but it proudly stands against some sharp competition from revered manufacturers such as Mazda and Toyota. The initial generation of the i30 gave its segment a tough shake when it came out due to its cool features, good quality and lower price. This one is more modern, sportier and still a viable competitor to the more famous counterparts, despite this being the entry level model. Soon we'll have a sportier version to compare, so stay tuned.
30d Specifications
Engine Size: 1.6 Litre I4 Turbo
Max. Power: 100kW 
Max. Torque: 300Nm @ 1750rpm
Fuel Type: Diesel
Fuel Consumption: 4.9 L/100km
Transmission: 6 Speed Auto
Other Available i30 Engine Choices:
1.8 Specifications
Engine Size: 1.8 Litre I4
Max. Power: 107kW @ 6500rpm
Max. Torque: 175Nm @ 4700rpm
Fuel Type: Petrol
Fuel Consumption: 7L manual – 7.3L auto/100km
2.0 GDI Specifications
Engine Size: 2 Litre 4 Turbo
Max. Power: 124kW @ 4500rpm
Max. Torque: 201Nm @ 4700rpm
Fuel Type: Petrol
Fuel Consumption: 7.3 L manual – 7.7 l auto/100km
The higher trim levels bring more in terms of design, safety and tech. Below you will find some of the features and make no mistake, these are the features in the entry level trim. Really good work, Hyundai.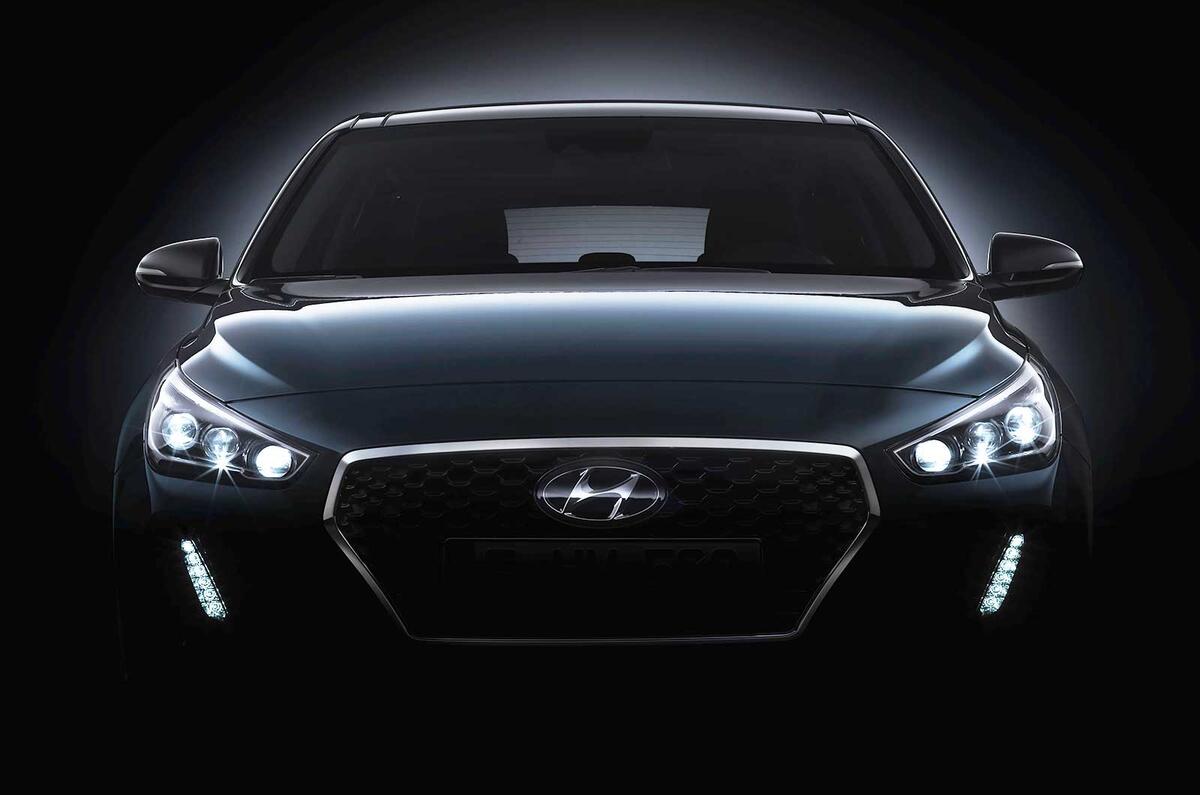 Key features of the i30 Tara reviewed:
Dual Clutch Automatic
3 Driving modes
Eco, Normal and Sport
USB
Bluetooth
Apple CarPlay and Android Auto
7″ screen
7 airbags
Autonomous emergency braking
Forward collision alert
Lane keep and lane change assist
Rear-view camera
Hill start assist
Traction control
ABS
Electronic brakeforce distribution
60/40 folding seats
Door pockets with bottle bulges
Manual airconditioning
5-year warranty with unlimited km
Optional Extras
Dual zone climate
Auto defog
Rear cooling vents
Vented front seats
Heated front seats
Electronic parking brake
Rain sensors
And much more…
With the price tag of about $26,000, the i30 Active Diesel is well worth the money and, staying true to its ancestor, it gives more perks for less money. The second generation has an additional benefit of having the good reputation of the first generation to back it up for the buyers who are not inclined to give their trust to newcomers on the market.
Similar category cars to the 2017 Hyundai i30: